Training
Welcome to the Mobile County Personnel Board Training Site.
We provide training opportunities for current Merit System Employees.
---
March-April 2020
Due to the COVID-19 crisis, no classroom training is currently scheduled, but online options are still available. For more information, see
https://www.personnelboard.org/employees/training/training-forms/
Springtime in Mobile County is just the right time for training for you and your staff. Check out our March and April classroom trainings and online titles.
If you haven't participated in our Merit System employee training program or it's been a while, please go to Training Schedules and Forms on the Training webpage menu for timely training information or click the links below.
For those who regularly participate, your participation supports our effort and your feedback drives our training offerings. And, many thanks to supervisors and managers who enable staff to participate and who also participate in training.
Feel free to call (251) 445-4573 or 4574 or email us with any questions about current training and any training needs you may have. As always, you can receive our training email updates by sending your name, jurisdiction, and email address to us at training@personnelboard.org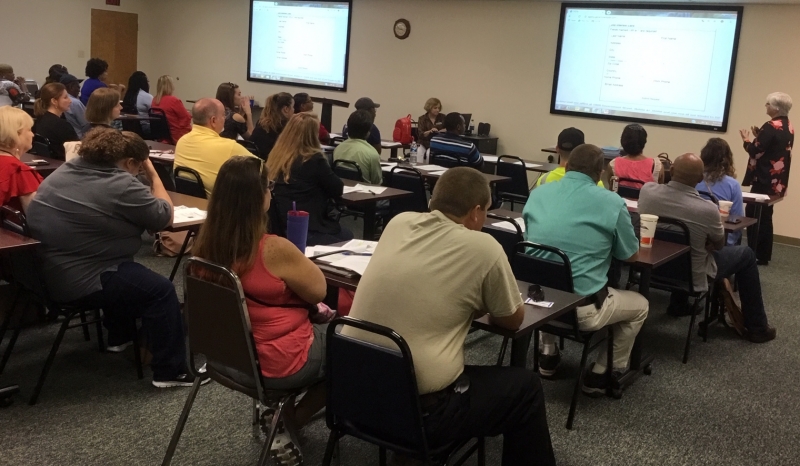 March-April 2020 Classroom Training Schedule
New Employee Orientation in March

(2) Safety Classes

Microsoft Basic and Intermediate Classes

Special Supervisory Event

2020 Supervisory Series begins
March-April 2020 Online Offerings
Short and Long Course Titles