Training
Welcome to the Mobile County Personnel Board Training Site.
We provide training training opportunities for current Merit System Employees.
---
September & October 2019
Thanks to all Merit System employees who have participated in our training programs so far this year. We're looking forward to seeing you and others in your departments in upcoming training opportunities for the fall. Call or email us for questions.
As always, you can receive our training email updates by sending your name, jurisdiction, and email address to us at training@personnelboard.org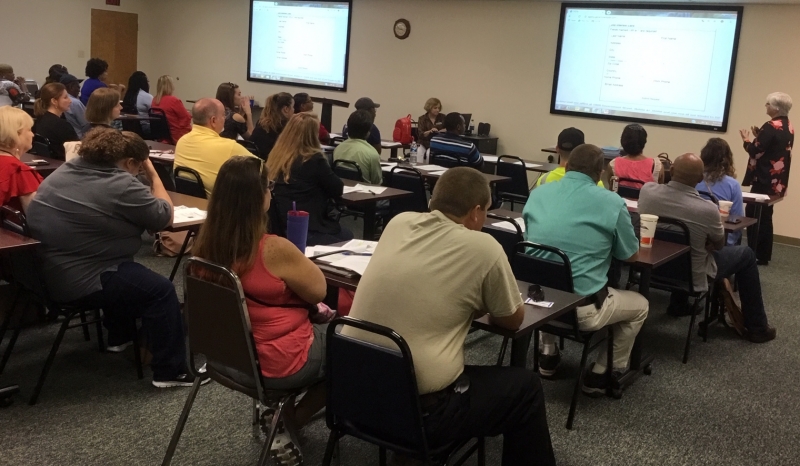 September-October 2019 Classroom Training Schedule
New Employee Orientation in September
Note: Detailed information sheet is available at Training/Forms
(2) Special Training Events
Grammar & Writing Review Series - Part 3
Administrative Support Training
Safety & Awareness Trainings
Microsoft Basic Word and Excel
September-October 2019 Online Offerings
Short and Long Course Titles