History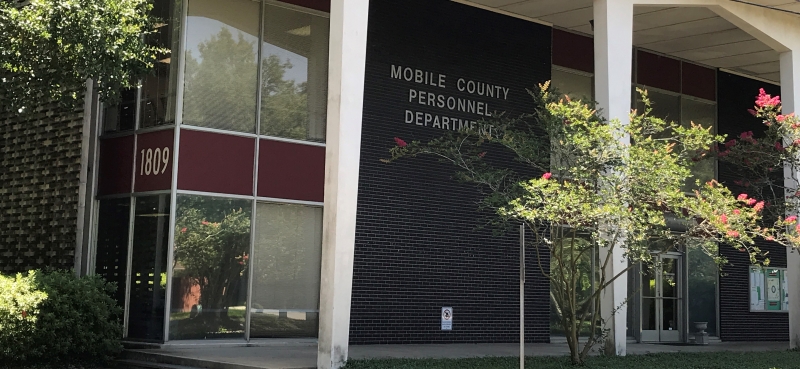 Mobile County Personnel Board History
The Mobile County Personnel Board was created by the State Legislature in 1939 through the Civil Service Act to "govern and control, by Civil Service rules, regulations and practices...all individuals in the Classified Service." In this responsibility, the Personnel Board along with the Mobile County Personnel Department:
accepts job applications
tests and screens of job applicants
establishes and maintains employment registers
trains employees
clarifies personnel policy issues
administers a classification/compensation system
handles employee grievances and appeals
verifies and certifies jurisdiction payrolls
Using current Human Resource Management policies and practices, the Personnel Department provides our agencies with qualified employees. In turn, we serve the citizens of Mobile County by ensuring that the filling of local government jobs is based upon merit and ability and eliminates political factors, nepotism, or favoritism.
The Mobile County Merit System represents individuals employed through 22 local governmental agencies which include cities, towns, governmental boards, commissions, and other agencies. The operation and administration of these jurisdictions require over 5,000 classified employees working in over 900 classifications. The employees of the Merit System provide valuable services to the communities and agencies they serve through such jobs as public safety positions, librarians, office assistants, social workers, nurses, mechanics, treatment plant operators, accountants, equipment operators, public service workers, and many more.